A tough rushing touchdown by Washington Commanders rookie quarterback Sam Howell led to a brawl with the New York Giants in the first half of this matchup between division rivals on Sunday. 
As a result, two players ended up getting ejected. 
Howell was surveying the field on 2nd-and-goal from the Giants' 7-yard line, so he decided to tuck it and run. He was met by multiple Giants defenders near the goal line, and though linebacker Bobby Okereke seemed to keep him out of the end zone, officials signaled that Howell scored. 
CLICK HERE FOR MORE SPORTS COVERAGE ON FOXNEWS.COM
But the rookie didn't see the signal and kept trying to get into the end zone, which led multiple Giants defenders, led by safety Xavier McKinney, to throw Howell out of bounds.  
SAQUON BARKLEY SAYS 'LOYALTY MEANS NOTHING' AS GIANTS BRUTAL SEASON CONTINUES
Howell appeared shaken up from the hit, and that caused his Commanders teammates to have his back. 
Offensive tackle Charles Leno Jr. got in McKinney's face out of bounds, while wide receiver Curtis Samuel shoved cornerback Cor'Dale Flott. Samuel and Flott went from shoving each other to a full-on skirmish, which made this much worse.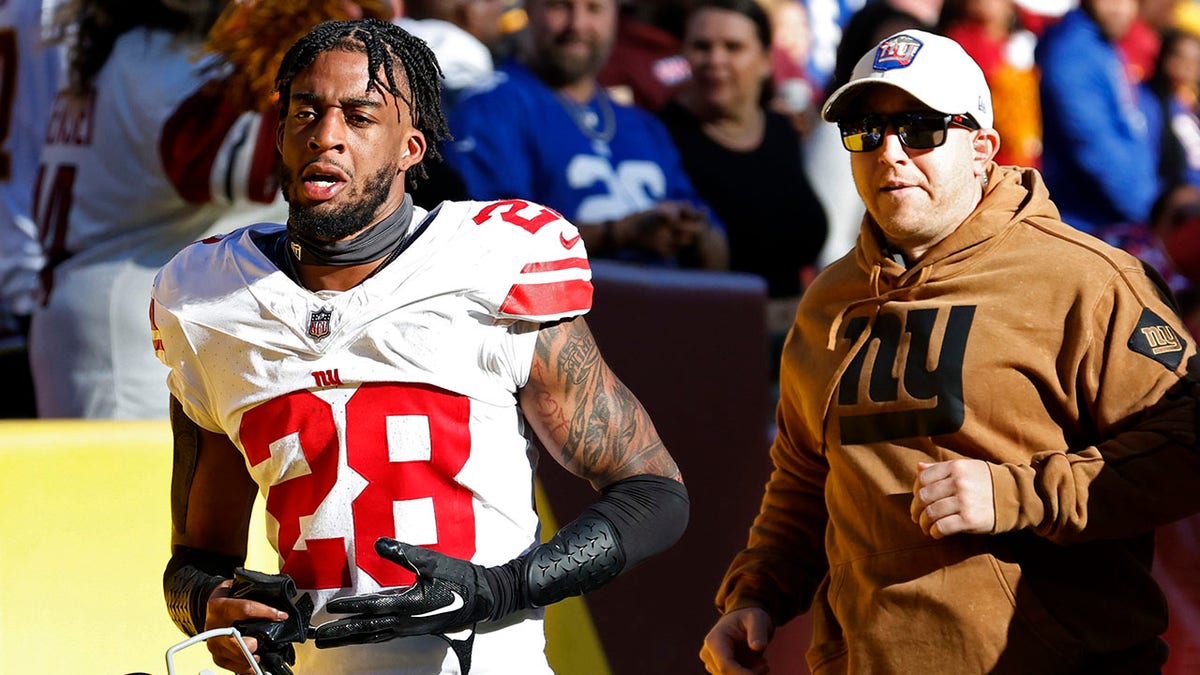 More players got involved, as facemask-pulling, shoving, pushing and more occurred as officials tried to break things up. Meanwhile, Howell was still on the turf in clear pain. 
Fortunately for the Commanders, he got up and remained in the game. Howell hasn't just led all rookies in passing yards this season, but the entire NFL entering Sunday. 
After deliberating, officials issued two ejections as a result of the fight, with Samuel and Flott being sent off the field for the remainder of the game.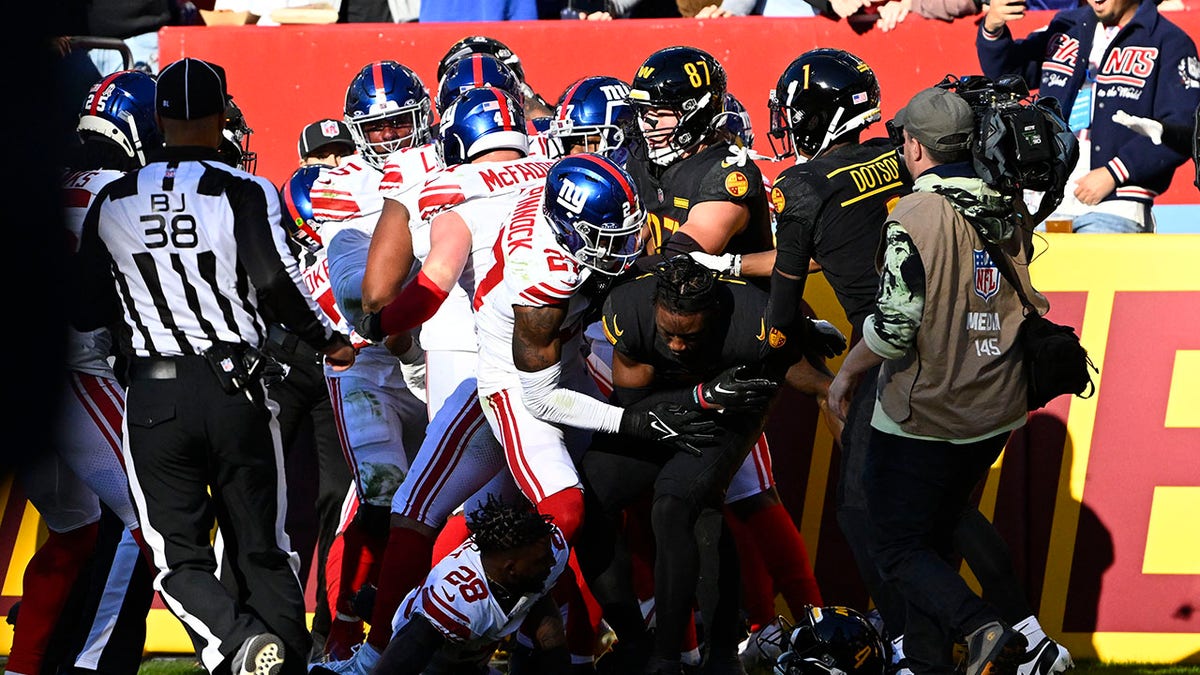 CLICK HERE TO GET THE FOX NEWS APP
These two teams were trading shots throughout this contest, with the Commanders collecting eight sacks in the first half on rookie quarterback Tommy DeVito for the Giants. Meanwhile, Giants edge rusher Kayvon Thibodeaux was wreaking havoc with a sack and multiple pressures on Howell.