The MLB All-Star Game will return to Atlanta years after the event was removed from the city amid outcry over Georgia's voting laws, Commissioner Rob Manfred said Thursday.
It will be the third time the city will host the game. It will take place at the Atlanta Braves' ballpark, Truist Field. The last time the city hosted the Mid-Summer Classic was in 2000.
The decision came about two years after an outcry over Georgia's voter laws. 
CLICK HERE FOR MORE SPORTS COVERAGE ON FOXNEWS.COM
The law in question was the Election Integrity Act of 2021, which placed new restrictions on voting by mail, added voter ID requirements and limited ballot drop boxes. It also mandates two Saturdays of early voting ahead of general elections, an increase from just one, and leaves two Sundays as optional. The law also bans outside groups from handing out food or water to those waiting in line to vote.
The ban on giving out food or water was partially struck down by a federal judge in August.
SHOHEI OHTANI, CONFIRMED GOOD GUY, DONATES 60K BASEBALL GLOVES TO EVERY ELEMENTARY SCHOOL IN JAPAN
Manfred said in 2021 that Atlanta would "certainly be an option at some point in the future," but not unless change "I would need to see" was made, according to the Atlanta Journal-Constitution.
Manfred's decision to move the game out of Atlanta in 2021 came via pressure from former Georgia gubernatorial candidate Stacey Abrams, sources told Fox News Digital at the time.
Abrams told a senior league official that she wanted him to denounce the Georgia voting rights law, according to people with direct knowledge of the matter. People associated with Rev. Al Sharpton's civil rights organization, and LeBron James's voting right group "More than a Vote" also pressured league officials, according to people with direct knowledge of the matter.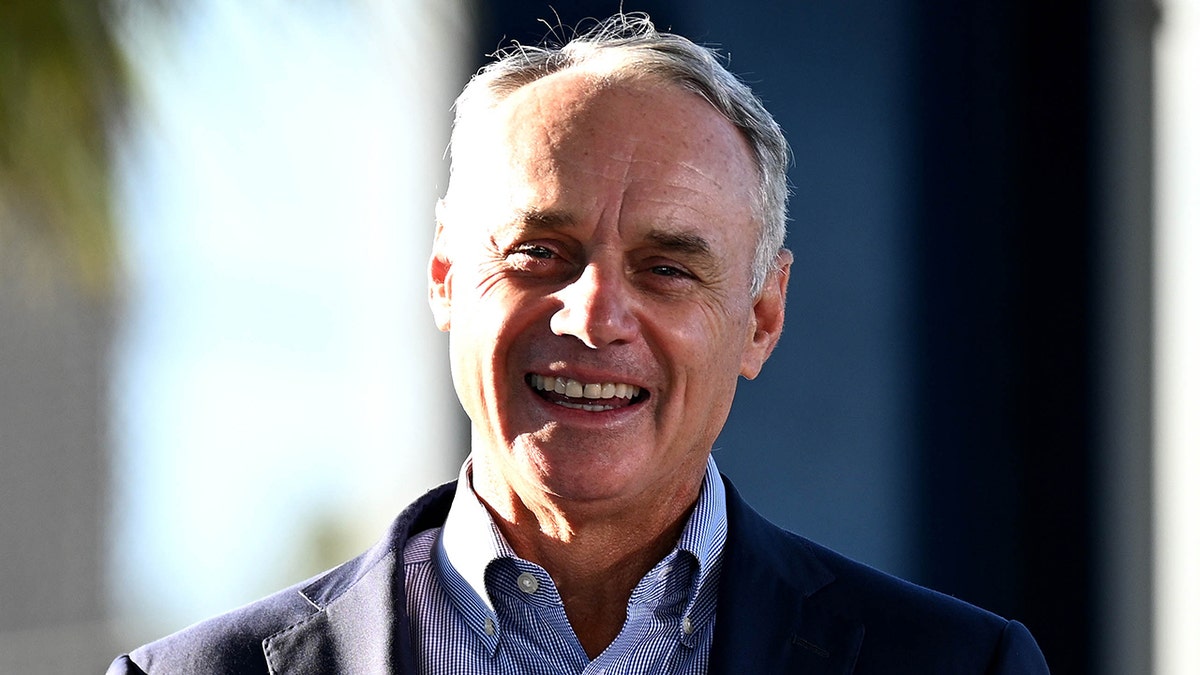 After these conversations, Manfred believed the All-Star Game would be turned into a political event and players would boycott the game, those people said. Sources said at the time that Abrams' current stance, that she is disappointed about the Georgia boycott, is suspect because she was among the most prominent political operatives to pressure the league to denounce the new law.
MLB OWNERS APPROVE A'S MOVE TO LAS VEGAS FROM OAKLAND
Manfred said the decision was made after discussions with the MLB Players Association and its Players Alliance. 
The league said Georgia's law "opposes restrictions to the ballot box." President Biden called the law "Jim Crow on steroids."
However, Georgia's voters set the record for most ballots cast before Election Day in a midterm election, according to state election officials, debunking claims from top Democrats that the state's election law would lead to voter suppression.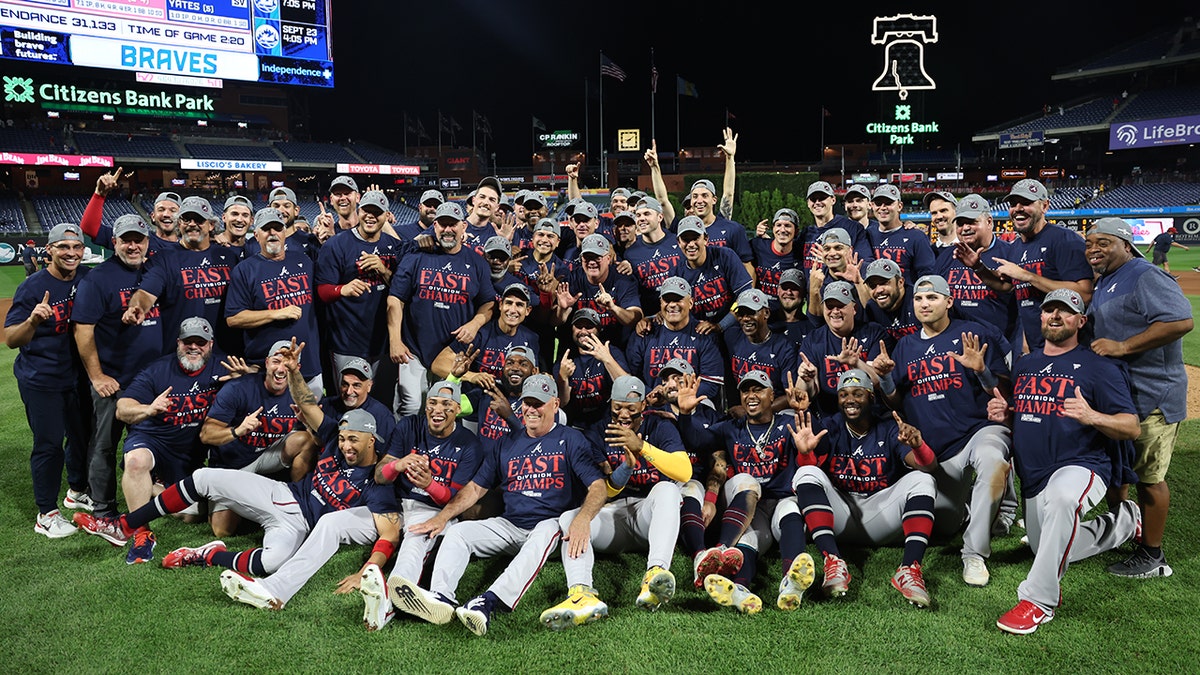 CLICK HERE TO GET THE FOX NEWS APP
When combining early voting and absentee ballots, Georgia exceeded 2.5 million votes cast before Election Day
Fox News' Ryan Morik and Paulina Dedaj contributed to this report.